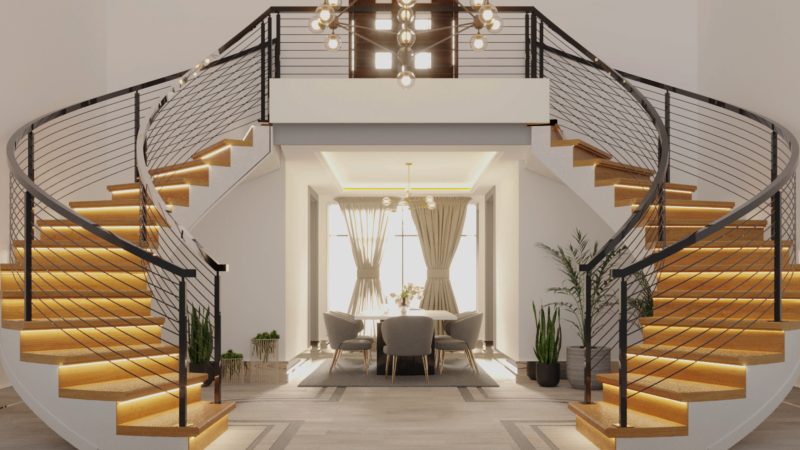 Table of Contents
When it comes to choosing the perfect stair treads for your home, there are many options to consider. One of the most popular and reliable choices is white oak stair treads. White oak is a premium hardwood that is known for its strength, durability, and beautiful appearance. In this article, we will explore why white oak stair treads are a superior choice for your home.
Strength and Durability
One of the main advantages of white oak stair treads is their strength and durability. White oak is a dense hardwood that is much harder than other types of wood commonly used for stairs, such as pine or poplar. This makes it less likely to dent or scratch, which is important for high-traffic areas like stairs. White oak is also less prone to warping, shrinking, or swelling due to changes in humidity or temperature. This means that white oak stair treads will remain stable and beautiful for many years to come.
Beauty and Versatility
Another advantage of white oak stair treads is their beautiful appearance and versatility. White oak has a rich, warm color that ranges from light brown to golden brown. Its distinctive grain pattern is known for its unique and beautiful swirls and rays. This makes white oak a popular choice for both traditional and contemporary home designs. Whether you prefer a rustic, country style or a modern, minimalist look, white oak stair treads can complement any decor.
Easy to Maintain
White oak stair treads are also easy to maintain. They can be easily cleaned with a damp cloth or vacuumed to remove dust and debris. Unlike carpeted stairs, white oak treads do not trap allergens or dust mites, making them a healthier choice for your home. If your white oak stair treads become scratched or damaged over time, they can be sanded and refinished to restore their original beauty.
Eco-Friendly Choice
White oak is also an eco-friendly choice for your home. White oak trees grow slowly and can live for hundreds of years, making them a sustainable and renewable resource. Additionally, white oak is harvested in a responsible and environmentally friendly manner. Many white oak forests are managed using sustainable forestry practices, which means that trees are replanted and harvested in a way that ensures the long-term health and productivity of the forest.
Conclusion
In conclusion, white oak stair treads are a superior choice for your home due to their strength, durability, beauty, versatility, easy maintenance, and eco-friendliness. When choosing white oak stair treads, it is important to select high-quality treads that are properly installed and finished. This will ensure that your stairs are not only beautiful, but also safe and long-lasting. At our company, we offer a wide selection of white oak stair treads that are expertly crafted and installed to meet your specific needs. Contact us today to learn more about our products and services.
Make a bold statement with Tom Fiello's 4″  White Oak Landing. These Landings are not only beautiful from every angle, but they also provide a strong and robust appearance that exudes strength. Our custom white oak treads are expertly crafted from over 12 different wood species and are fully sanded and finished on all six…
March 4, 2023
Categories: